Television Serial
Serial 'Balchanma' is cinematization of the famous novel 'Balchanma' by the eminent writer and poet Baba Nagarjun (Pt. Biadyanath Mishra 'Yatri'), set in the background of 1940th. This novel boast of being the first novel in Hindi literature based on the life of rural Bihar (the novels by Fanishwarnath 'Renu' was posterior to this).
Sunita Bharti played a central role in this serial of the mother of eponymous protagonist. Her acting of portraying a rural woman of lower strata of society spanning from her youth to old was really an exeptional performance which brought her several accolades.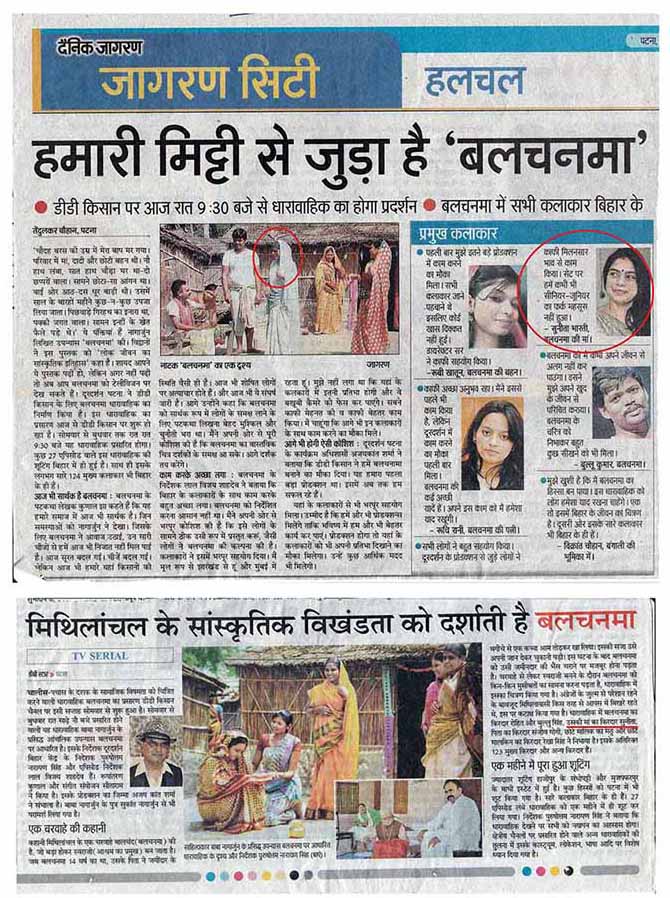 Balchanma (Video Clip)
TV Series
Artist cum Anchor for DD Bihar & DD Kisan
Sunita Bharti acted in (and also scripted) more than 100 episodes of Series 'Krishi Darshan' for
DD Kisan
and
DD Bihar
as well as in 'Ganv-Ghar' a programme for rural people produced by DD Bihar.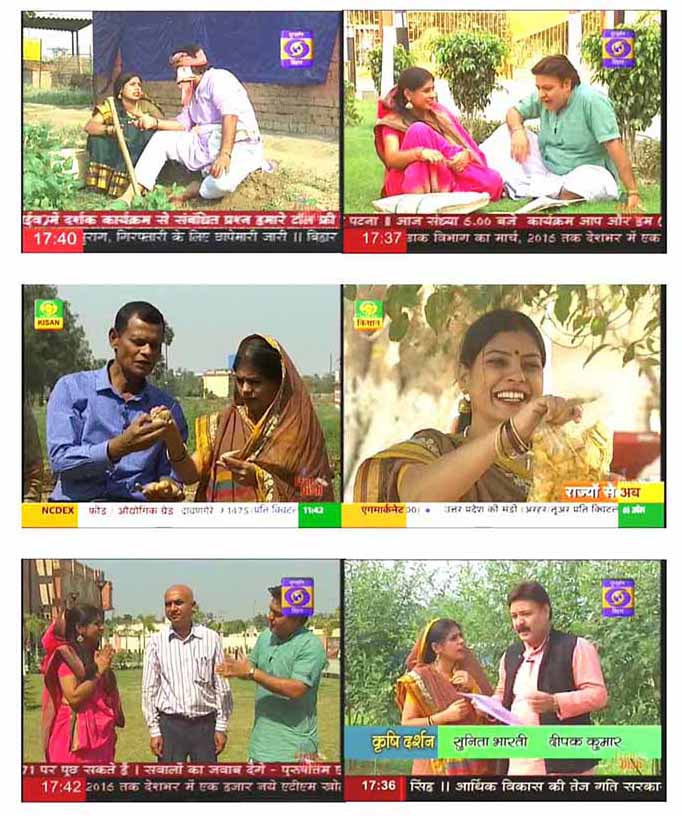 Krishi Darshan & Ganv Ghar (Clips)
View More
Telefilms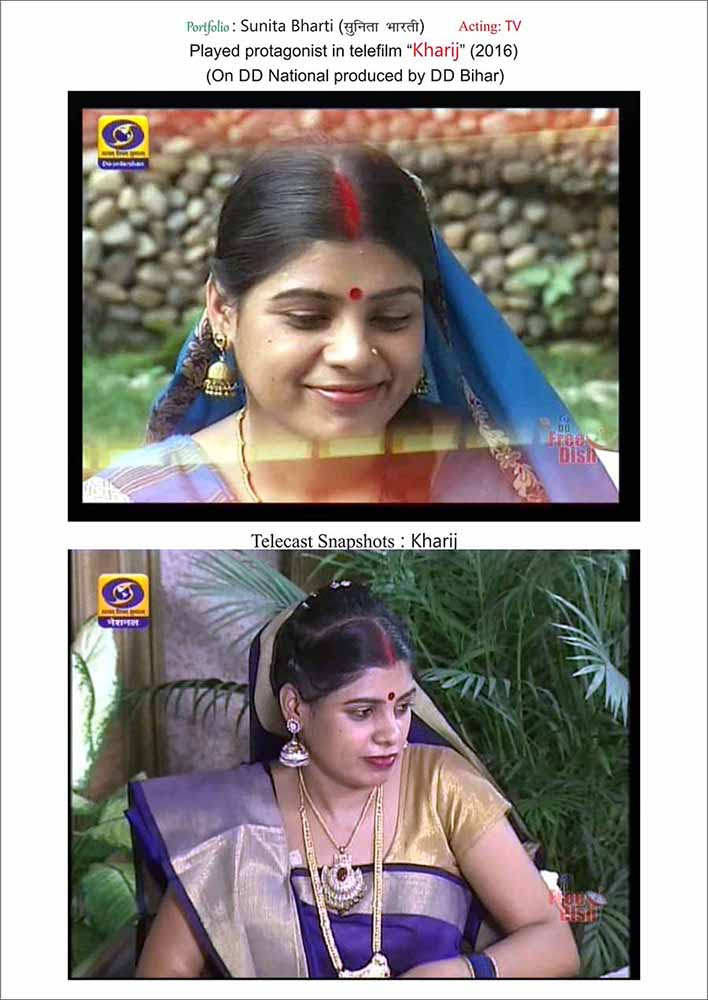 Kharij (Video Clip)
Telefilm
:
Akele Nahin Hain Aap
Akele Nahin Hain Aap (full)
Sunita Bharti, vill. Kusharhi, P.O. Nerora, Patna, Bihar, India