"I never saw such a play before!"
Shri Subrato Nath ADG, National Museum
Show of Heritage InfoDrama Yakshini
On the National Woman's Day (13 FEB 20) Organised by The National Museum (Dept. of Culture, Govt. Of India), New Delhi
"The Didarganj Figure was sculpted in Mauryan Period as a Tribute to Womankind; and the play Yakshini based on this art is dedicated in Honour of Our Better Half today."
Heritage infodrama YAKSHINI directed by famous theatre person of Patna, Sunita Bharti, was staged by the National Museum, New Delhi, on the occasion of National Woman's Day 2020 (13 February) before eminent archaeologists, historians and the students of National Museum Institute, New Delhi; marking this drama as the first theatre-play accountable in the subject of Public Museology and a Tribute to Womankind.
The play was inaugurated by the ADG Shri Subrato Nath and hosted by Ms Nazia Kamal, Curator, Education, National Museum. The Director Education, Ms. Rige Ciba coordinated the programme.
National Museum Declaired this show as a 'BlockBuster".
Media at Patna
E-Invite & Display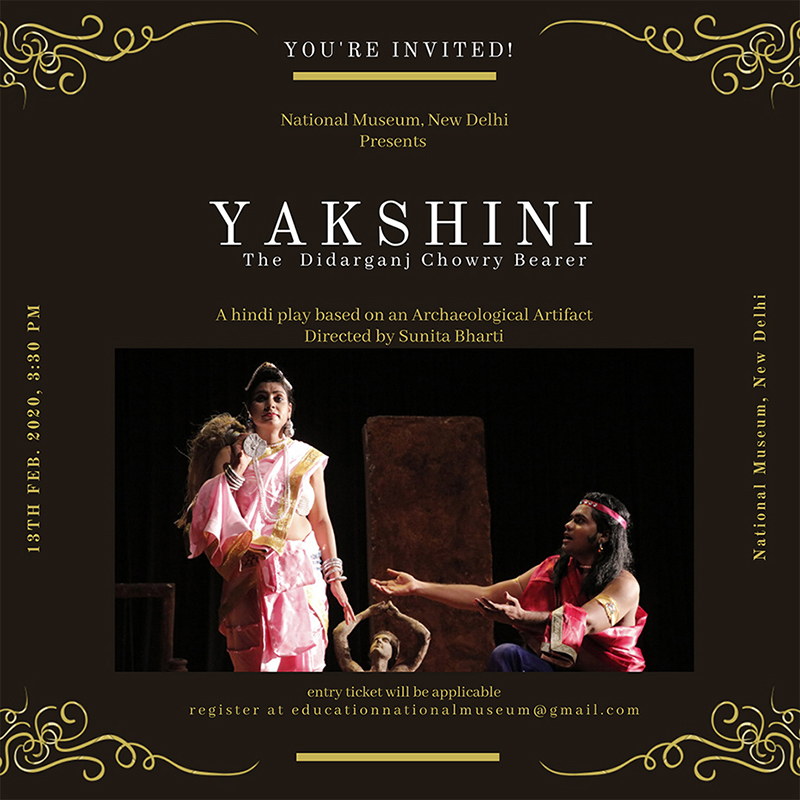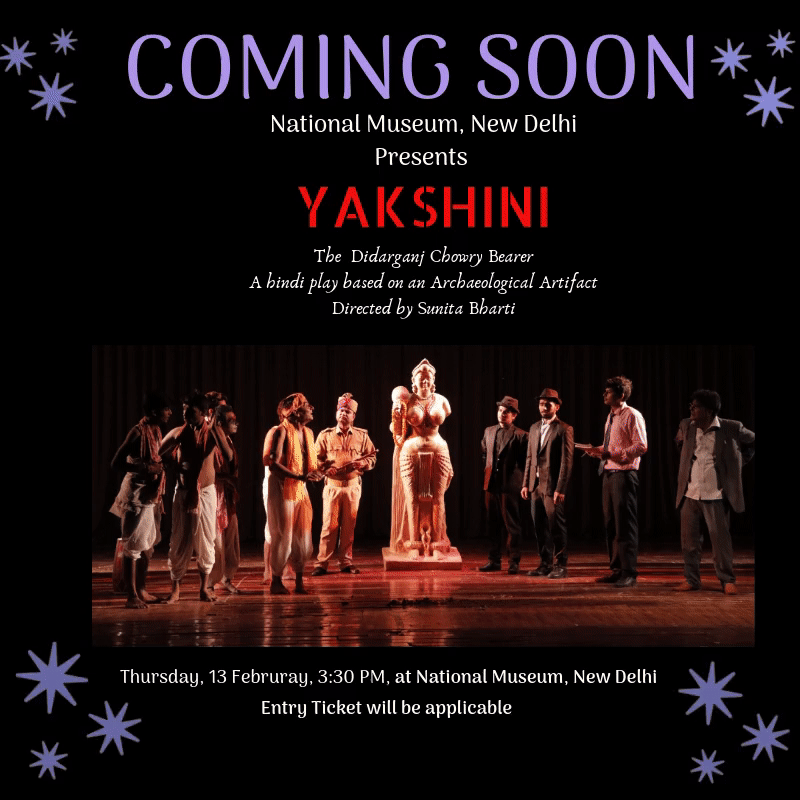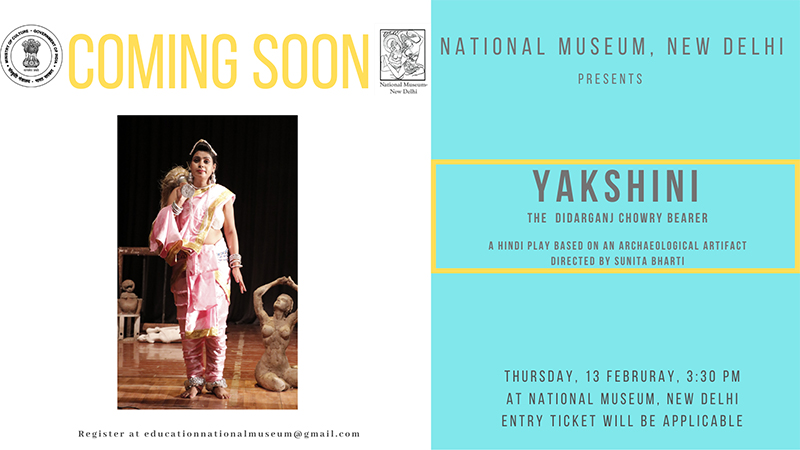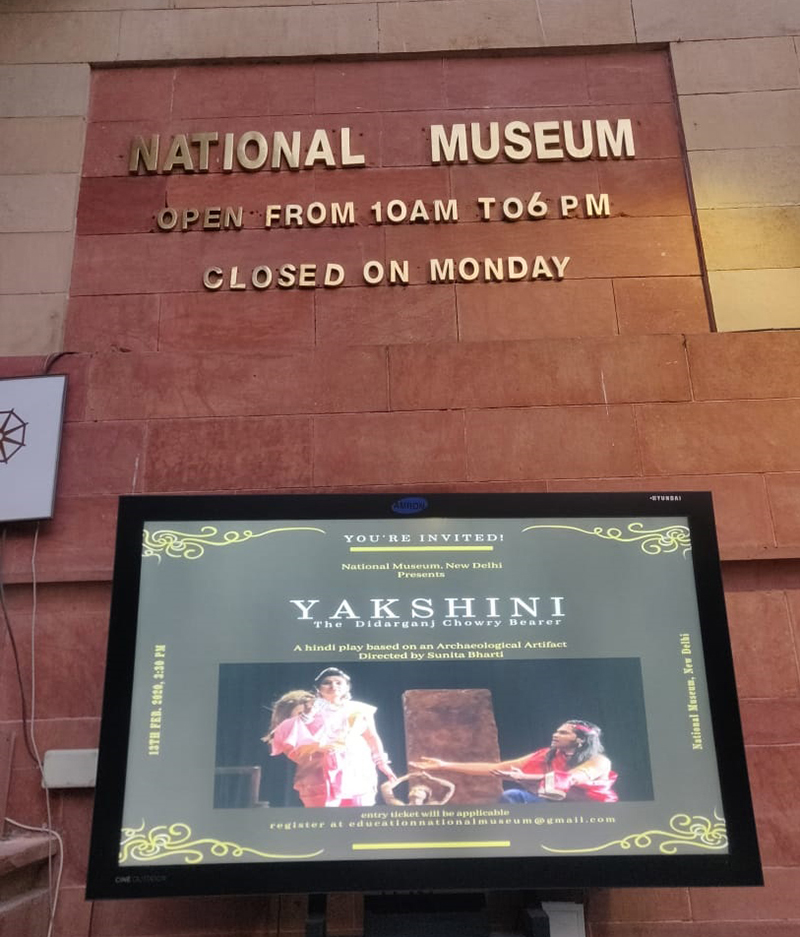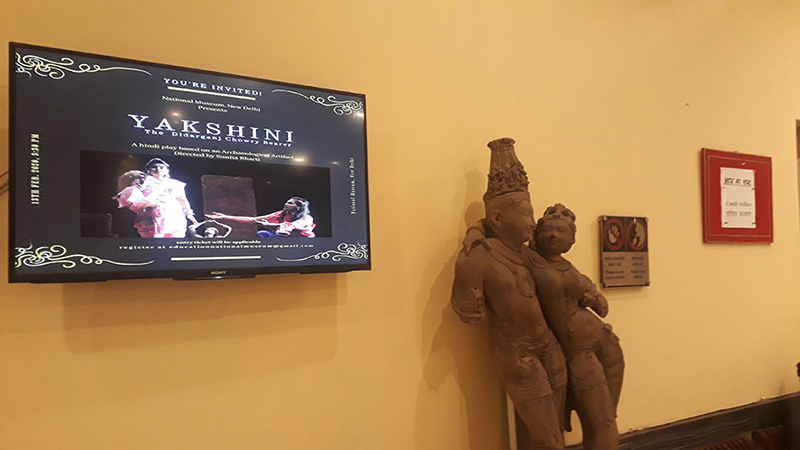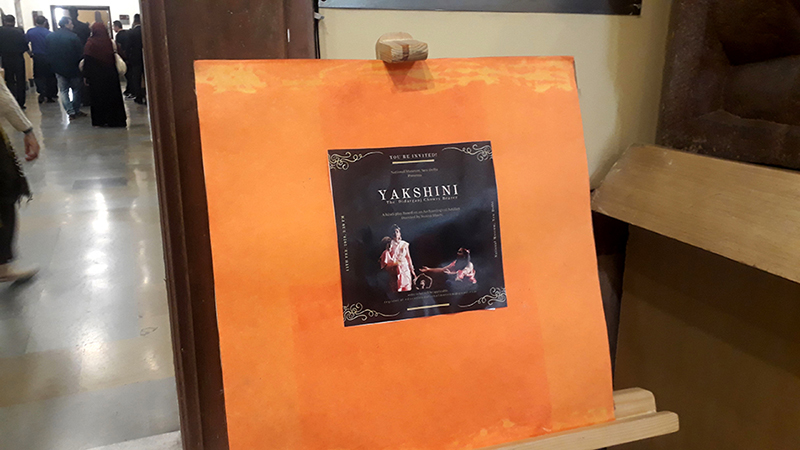 Programme Videos
Welcome Note by ADG Shree Subrato Nath
Introduction of the Play
Clips of the Show
Artists & Characters