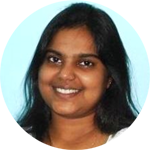 Dr. Ruchi Sharan, MBBS, MD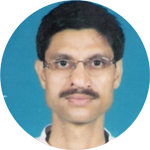 Arvind Kumar, M.Sc. (Ex-Lecturer)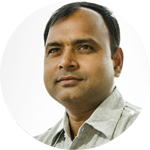 Dr. Shankar Suman, MA, Ph-D (Asst. Curator cum Guide Lecturer, Patna Museum, Patna)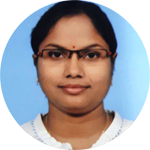 Jyotsana Sharma, M. Tech. (JMD, Samsung)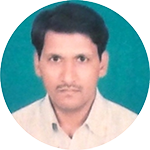 Ramchandra Singh, M.Sc. (Ex-Lecturer)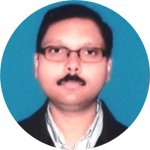 Satyajeet K Pathak, MA (SO, Govt. of Bihar)
FACES is currently running three programmes: Rachna, Abhyuday & Vigyanoday.
Rachna (रचना)
This is a programme for creative and cultural activities. The main activities in this programme are:
Production of Drama and Short Films, based on the contemporary issues, for awareness and for educational purposes (docu-dramas and documentaries).
Organising Culture Festivals, Science/Art Exhibitions and Workshops.
This programme is conducted by the ancillary institution "School of Theatrical Art".
Abhyuday (अभ्युदय)
This is an educational programme for 'intellectual and moral upliftment' of youth.
Seminars, competitions, workshops, yoga-camps, nature-camps, counselling-sessions and social work sessions are regularly organised under this programme.
Currently, a bi-weekly seminar for school students "Speak Your Mind" is oragnized regularly.
Vigyanoday(विज्ञानोदय)
This programme is aimed at improving the present system of science education. This is a common perception today, that 'science is a subject needed to pursue engineering, medical and other professional studies'; contrary to the fact, that 'science' is a faculty of mind that disciplines our thought, senses, decision making capability and above all, 'science' like mysticism, is a way to see the world, revealing territories that would otherwise be hidden to us. This is the very faculty of mind that makes an individual or a civilization 'exemplary and outstanding'. System of science education must be designed to make students well acquainted with the 'philosophy of science and the scientific way of thinking, right at the school level, no matter a student further pursue 'natural science' or not. You may find a student of 'art' more 'scientific' in thought and action than a student pursuing a science subject at universities. The proper education of science intends to make a person conductive to all the disciplines of knowledge.
If we look at our Indian mythology, ancient literary works, art works and architecture more closely, at once it becomes evident that our ancestors were more scientific in ideas and action than our generation today. Nobel laureate Richard Feynman is no wrong when he says, "we live in an unscientific age'. (However, the view of Feynman is slightly biased towards 'materialism'; the statement is, of course, relevant).
The well-known quantitative and qualitative decline in original works, not only in science but in every other discipline of knowledge, marks the deteriorated state of science education in India. Even in the field of technical and professional 'patents', our country is far behind the others. According to a news, 73% patents in India are taken by the outsiders. (See report by Chethan Kumar in the Times of India / Aug 1, 2016)
Under the "Vigyanoday", FACES thrives to present a model of science teaching to meet the real objectives of science education. This programme is conducted by the ancillary institution "Physics Foundation".Currently, we select meritorious students from the lower economic strata of society and educate them to excel in the fields of their interest/aptitude.
In this endeavour, we seek the helping hands of the scholars, educators, other organisations and above all, of the students. Please refer to the Join Us page.